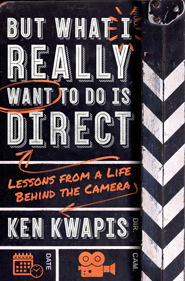 A new book from film and television director
Ken Kwapis
BUT WHAT I REALLY WANT TO DO IS DIRECT
Lessons From a Life Behind the Camera
"Ken Kwapis always brought out the best in the actors on The Office. Whenever Ken was directing, I always felt safe to go out on a limb and take chances, knowing he had my back. Every aspiring director should read this book. (I can think of several 'professional' directors that should read it too!)" -Jenna Fischer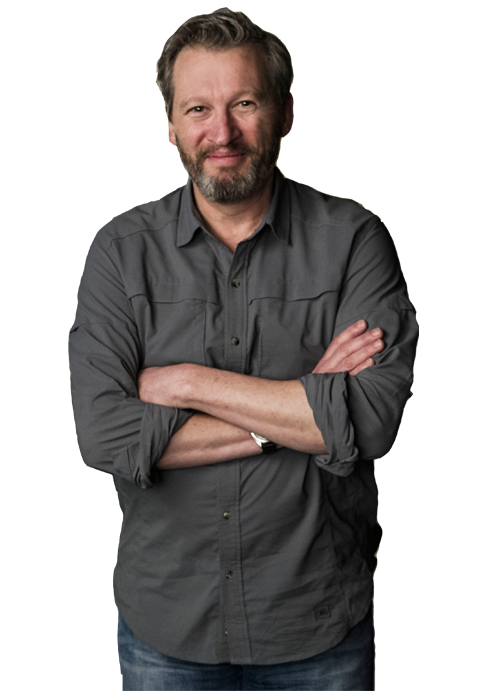 For over three decades, director Ken Kwapis has charted a career full of exceptional movies and television, from seminal shows like The Office to beloved films like He's Just Not That Into You.
He is among the most respected directors in show business, but getting there wasn't easy. He struggled just like everyone else. With each triumph came the occasional faceplant. Using his background and inside knowledge, But What I Really Want To Do is Direct tackles Hollywood myths through Ken's highly entertaining experiences. It's a rollercoaster ride fueled by brawls with the top brass, clashes over budgets, and the passion that makes it all worthwhile.
This humorous and refreshingly personal memoir is filled with inspiring instruction, behind-the-scenes hilarity, and unabashed joy. It's a celebration of the director's craft, and what it takes to succeed in show business on your own terms.
Author: Ken Kwapis
Published by St. Martin's Griffin
On sale: October 6, 2020
Price: $19.99
ebook price: $9.99
Order Now!
Available in both Paperback and eBook
format.
Praise for But What I Really Want To Do is Direct
"In the years that I was fortunate to work with Ken on Malcolm in the Middle, he had an uncanny ability to guide actors right to the heart of a scene and reveal its truths. He admits that he doesn't have all the answers, he'll make mistakes, and at times he'll struggle, but as he says in the book, 'It's the struggle to get it right that makes us human.'"
-Bryan Cranston
"Good luck finding a more kind, passionate, and talented director alive than Ken. Seriously, good luck." 
-Tig Notaro
"'Action!' is what most directors bark out to begin a scene. But Ken Kwapis starts by gently intoning the words 'Go ahead…' That simple suggestion assures everyone they're in smart, capable, humble hands. That's how you'll feel reading this book. And so, if you're anxious to discover how a top director always brings humor, honesty, and humanity to his work, all I can tell you is…Go ahead." 
-Larry Wilmore
"A vital, magnificent manifesto on the art and craft of directing, written with emotional, instinctual and intellectual depth by one of America's most beloved film and television directors"
-Amber Tamblyn
"Practical advice from a director's long and varied experience….[Kwapis] creates helpful checklists, suggestions, and breakdowns of scenes he has directed or analyzed from others' work, as well as plenty of lively anecdotes. An entertaining and informative guide for film buffs and filmmakers."
-Kirkus Reviews
"An enjoyable memoir that offers
lessons of filmmaking, what counts as success in Hollywood,
and the magic of film."
-Library Journal
"[Kwapis'] illuminating memoir will appeal to both film and TV buffs and aspiring directors."
-Booklist
"But What I Really Want To Do Is Direct has an intellectual heft rare in career memoirs and moviemaking manuals. It's at once thoughtful and practical, suffused throughout by an ethic of modesty, tenacity, and what I can only call a desire to remain both a good artist and a decent person. It also contains some first-rate film criticism."
-David Bordwell
Book Launch with Left Bank Books
Tuesday, October 6th; 7pm CT/5pm PT
Virtual In Conversation with Cliff Froehlich, Executive Director of Cinema St. Louis
Via Facebook Live
The Book Stall
Wednesday, October 14th, 6:30pm CT/4:30pm PT
Virtual in conversation with WGN Radio Host John Williams
Via Crowdcast
Porter Square Books
Friday, October 16th, 7pm ET/4pm PT
Virtual in conversation with Amber Tamblyn
Via Crowdcast
The Hopkins Center for Performing Arts 
In connection with Dartmouth College
Tuesday, October 20th; 7:30pm ET/4:30pm PT
Virtual Master Class Presentation
Ernest and Hadley Booksellers
Thursday, October 29th; 5pm CT/ 3pm PT
Virtual In Conversation with Jeremy Butler, Professor Emeritus of TV and Film Studies at the University of Alabama
Store information here; register for the event here.
University Speaking Engagements:
*These events are not open to the public.*
Indiana University
Monday, September 28th
USC School of Cinematic Arts
Wednesday, October 7th & Tuesday, October 13
Bay Area Filmmaking Collective
Monday, October 19th
Dartmouth College
Tuesday, October 20th
Columbia University
Tuesday, November 10th
Boise State University
Monday, January 25th
Columbia College
Tuesday, March 2nd
University of Alabama –
Blount Program Convocation
Monday, October 26th
Loyola Marymount University
Monday, October 26th
Chapman University
Tuesday, October 27th
Old Dominion University
Friday, November 6th
Hofstra University
Monday, November 9th
Vancouver Film School 
Wednesday, August 25th
Tufts University
Thursday, September 30th
University of Wisconsin-Madison
Thursday, November 11th
University of North Carolina School of the Arts
Tuesday, November 30th
American Film Institute 
Tuesday, December 7th
Otis College of Art and Design 
Friday, February 11th
Universidad del Claustro de Sor Juana Mexico City
Wednesday, April 6th
Lane Community College
Eugene, Oregon
Friday, April 15th